2022 CentralCHRIE Conference Wrap-Up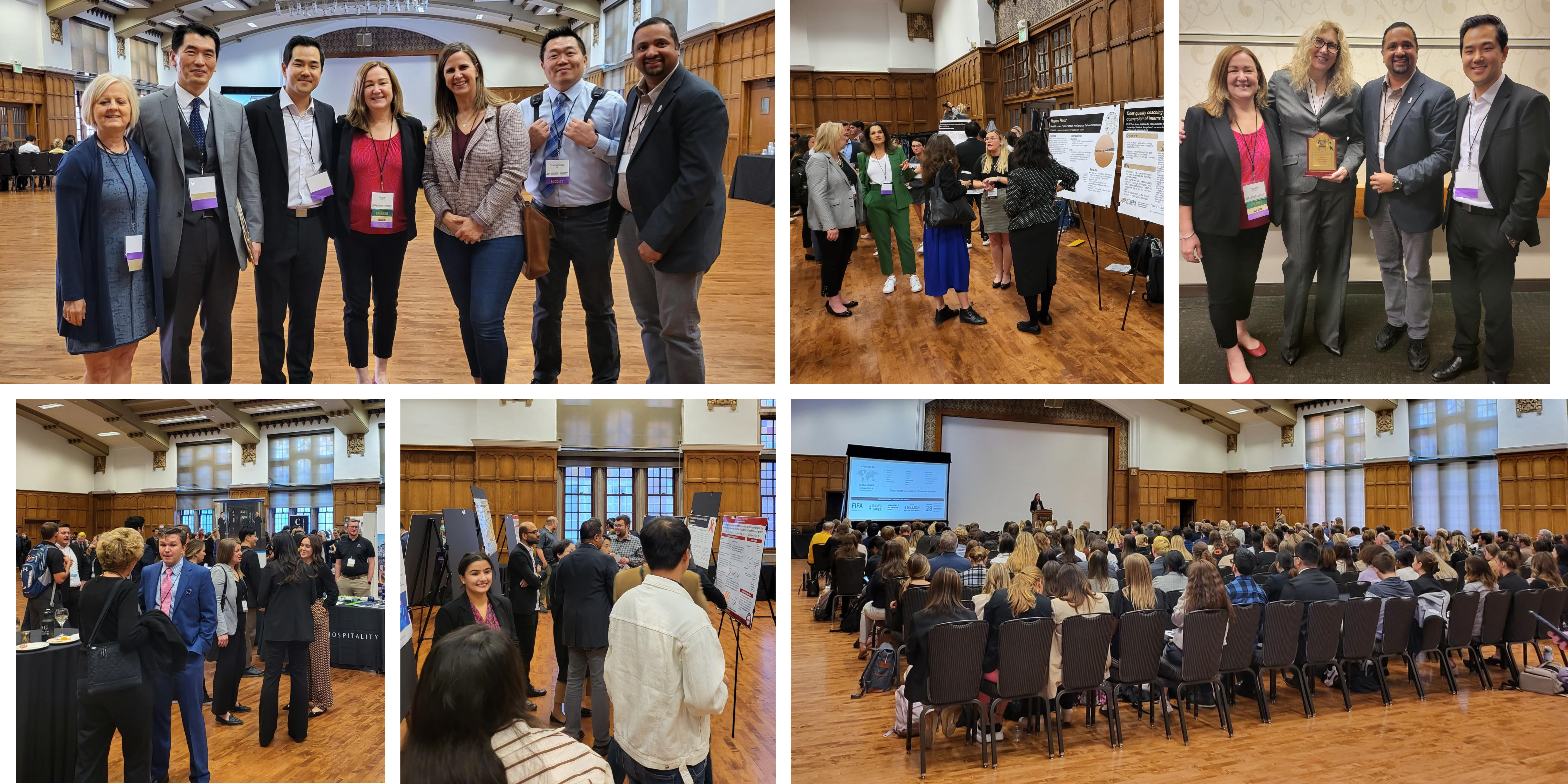 The 2022 CentralCHRIE Conference was hosted in conjunction with the Purdue University White Lodging-J.W. Marriott, Jr. School of Hospitality and Tourism Management's inaugural annual Spirit of Hospitality Summit on September 29th and 30th. It was well attended with a number of industry professionals, faculty, and staff traveling from outside of the Purdue community as well as faculty and students (both graduate and undergraduate level) from Purdue University. CentralCHRIE was represented by seven states and ten universities with approximately 34 member attendees. The Hospitality Summit featured over 30 educational sessions along with four keynote sessions, a networking event, a poster session sponsored by CentralCHRIE, and reception for CentralCHRIE members, all of which provided federation members with opportunities to engage with various programs.
CentralCHRIE presented a session entitled "Student Shared and Industry Listened" moderated by Dr. Susan Gordon, the president of CentralCHRIE and faculty member at Purdue University, and Dr. Mary Jo Dolasinski, former president of CentralCHRIE and faculty member at DePaul University. The session featured a panel discussion with three industry professionals who shared how their organizations are capitalizing on hospitality graduates' excitement about working in hospitality and how they are addressing these graduates' concerns about working in the industry. Students were given a chance to ask questions of the panelists and many industry attendees gained insight on how to best meet the needs of graduates. CentralCHRIE's poster session included a total of 47 posters presented between the Thursday networking event and Friday morning poster session, representing 20 different institutions from around the world. Best poster awards were presented for each poster track of faculty, graduate students, and undergraduate students. The winners in the faculty track were Kwang Ho Lee, Alan Yen, and Sotiris Hji-Avgoustis, all from Ball State University, the winners in the graduate student track were Bobbie Rathjens and Lu Zhang, both from Michigan State University, and the winners in the undergraduate student track were Meredith Lucero, Ava Torrence, Payton Harmon, and DeForest Williams, all from Purdue University. Congratulations from the CentralCHRIE Conference Committee to all of the awardees!
As a bronze sponsor of the Spirit of Hospitality Summit, CentralCHRIE created a monetary scholarship for a student who is considering pursuing a career as an educator in higher education and the scholarship was conferred to Evita Ma, a doctoral student at Purdue University. CentralCHRIE had a booth during the networking event on Thursday evening that allowed board members to interact with various types of attendees ranging from students to faculty to industry professionals and talk about the great opportunities with CentralCHRIE. After the networking event, there was a separate welcome reception at a local pub for federation members to meet and network exclusively with CentralCHRIE affiliated attendees.
The conference planning committee is grateful to everyone who took valuable time to travel and participate in this year's conference. Whether as a poster presenter, co-author, reviewer, speaker, moderator, board member, or attendee, we really appreciate your contribution to the success of the event. We could not pull this off in such a tight schedule without your help. We look forward to the 2023 conference next fall!
Susan Gordon
CentralCHRIE President
Share this post: